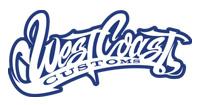 When it comes to creating custom vehicles, West Coast Customs is known for making the impossible possible. West Coast Customs relies exclusively on Semyx water-jet cutting technology to bring my creations from renderings to reality.
Customer service from Semyx has been a welcome change to what we've been accustomed to in the past. I can get consumable parts as well as replacement parts for my Abrasive waterjet cutting system at a great price and in a timely manner. As with most waterjet cutting shops, we don't have time to be down. With that in mind, Semyx has always been there for us with fast reliable service and technical support no matter the problem. Relying on Semyx for all of our waterjet service needs eliminates one less worry for me. Semyx has been a great fit for us. I can't see going anywhere else for our service and part needs.
With the wide variety of services that we offer it is crucial we have a company that is dependable and cost efficient, and that's what we get from Semyx. They take great pride in their ability to respond in a timely manner to our demands. Their 24 hour waterjet service and support surpasses any other company we have ever dealt with in the past. The highly experienced waterjet cutting technicians and service department at Semyx assures the best quality for customer satisfaction.
Want to learn how Semyx can help you can succeed in your industry? Contact one our knowledgeable sales representatives today to find out more about the Semyx line of waterjet cutting systems!
Freephone: +1 877 78 SEMYX
Telephone: +1 706 529 0123
FAX: +1 706 529 0124
E-mail:
info@semyx.com