Semyx, LLC Announces Its New Optima L Waterjet Cutters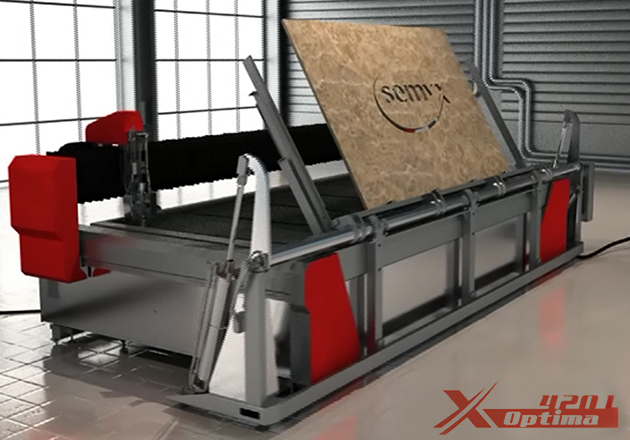 Waterjet Cutting Systems with a Hydraulic Lifting Arm
Semyx is proud to announce the immediate availability of its new Optima L waterjet cutting machines. The Optima L water jet cutter is the latest addition to the Semyx line of waterjets and offers a unique lifting arm attachment for loading and unloading of heavy or delicate sheet materials like granite and glass.
The Optima water jet cutting series provides a vigorous industrial design and rigid construction that combines precision and simplicity. The Optima L model is made to handle high production for versatile applications. The Optima L has a special waterjet tank feature that allows for extra weight on the tank. Our Optima L waterjet cutting system is also equipped with guide ways, a technology superior in design guaranteeing the longest life possible.
---
---
"This machine was specifically design for the stone and glass industries," said Haisar Shehadeh, Director of Sales at Semyx. "The lifting arm attachment allows the machine to be loaded and unloaded with material quickly, which speeds up production tremendously. It, also, reduces the potential of accidental damage to the material being cut."
The Optima models come in a wide variety of sizes, which is sure to satisfy the most stringent of industrial equipment demands. For more information and product flyers for this series of water jet cutting machines, visit https://semyx.com/products/optima-series/ or contact your local sales rep:
North America:
Whitney Mayo
Local: +1 706 529 0123
Toll Free: 1-877-78-SEMYX
sales@semyx.com
International:
Amjad Shehadeh
Local: +971 501 088 577
Toll Free: 1-877-78-SEMYX
sales@semyx.com
---
Semyx to be at SteelFab 2014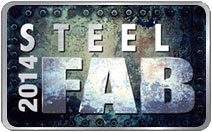 Semyx will be at SteelFab 2014 in Sharjah, UAE the 20-23 of January 2014. The event will be at Expo Centre Sharjah and will showcase metal working, metal manufacturing and steel fabrication industry professionals and supplies in the Middle East, the Indian Subcontinent, North Africa, and Central Asia. If you are in the area, come visit us at booth #1620 in Hall 3. We'd love to discuss your cutting needs!